Testimonials
"Patty takes wonderful, natural photos in both still and active settings. She is accomodating, non intrusive and has a wonderful eye. Working with Patty is a pleasure and I would recommend her to anyone looking to have professional photos done."Deb H.
""Patty is awesome and really gets people. She has a natural way with kids and knows how to make them shine. Her camera angles and lighting is artistic. Her personality is the clincher. I enthusiastically recommend Patty for the work she has recently done with my children as well as all the work I have seen her create over the years with my friends' children and the local sports and camp group shots. You will be delighted with the family keep sakes she produces!!!" Tricia C.
"I would without a doubt recommend McDuffee Photography. She was amazing....very professional and sweet! We have the most amazing photos from our wedding. Everyone who looks at my photos can't say enough wonderful things about her pictures. Patty was a pleasure to be around that day and just made everything easy and fun!" Jen M.
"I cannot say enough about Patty, she was patient and kind! The photos are great...even my kids commented...I would HIGHLY recommend Patty McDuffee and Patricia McDuffee Photography" Marci M.
"Patty was extremely professional. She had the kids captivated the entire time and made the entire process fun. I would highly recommend McDuffee Photography" Patrick S.
"Wonderful photographer...captures the moment and great with kids! " Maureen M.
"I cannot say enough at what a beautiful job they did at our party! " Kate C.
"Patty McDuffee is an exceptional photographer. She has been taking fantastic pictures of my children for five years! I would highly recommend Patty to photograph any special event. "Ro C.
"Patty is awesome! Our photographs were beautiful and she was a total pleasure to work with. Colleen M."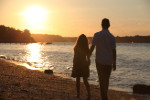 "I wanted to thank you for these photos. After a long, hard day they were the perfect happy distraction. They are beautiful... So many that I love... I can't thank you enough... You are such a talent and a pleasure to work with... "
"Patty is a wonderful photographer and is able to capture such expressive, beautiful, and artful shots. She is a pleasure to work with and amazing with children and animals! I can't wait to have her come back again for a photo session!"Aimee B.